Name:
Taiga Valdez
Age:
Unknown, appears 16/17
Race:
Unknown
Status:
N/A

Date & Place Of Birth:
Taiga was born on the 9th January in America, the year is unknown.
Height, Weight & Physical Description:
Taiga, roughly, stands at the height of 5"5, around an average height for a girl who looks such an age. Her weight is estimated at around 8 stone, a little perhaps underweight, but she seems to make it look brilliant with her form and slenderness. Her figure itself looks a little more mature than her age, her body supple and well toned.
Her skin tone is a little paler than that of her older brothers. Its more peachy than golden. Her skin itself is flawless, par a few random nicks and scars along her sides and arms. She doesn't really mind these and doesn't let them hold her back in anything she does. Infact, sometimes she considers scars as a mark to show how strong she is.
Her face is slim and her features well defined, but to look at, she appears quite wild looking and disarrayed. However, when ever she is calm, her features are relaxed and placid, soft and easy on the eye.
The colour of her eyes is quite strange and a bizarre contrast to that of her eyes. She doesn't look anything like her brother really, taking more after their Mother than their Father like Chance did. Her eyes are a light purple with no real iris noticeable, apart from a dark ring in the middle. It can make her appear blind, though she isn't.
Her hair is jaggedly cut and a slight disarray around her head. Its quite vibrantly orange in colouration, and this, surprisingly is completely natural. Her whole essence emits wildness from her, a being that can never be tamed, no matter what.
Clothing Description:
What Taiga wears is simple and typical of a teenager her age. She is usually only ever seen in baggy vest tops that hang neatly off her frame and joggers or cargo pants, whatever just hangs on her form. She despises tight fitting clothes, as she doesn't feel as comfortable in them. She has a brilliant figure that many women envy, however, she simply prefers baggier clothing.
She wears nothing on her feet usually, and if she does, she simply wears socks. She doesn't like wearing shoes either, as she doesn't feel like she can properly feel what's under her feet.
On her arms also, she tends to wear long fingerless gloves that go right up towards her shoulder, stopping short. These are usually made out of netting or leather. It isn't known why exactly she wears these, she simply likes them.
Around her neck, she wears a metal plate. Again, the reason for this isn't known, but it's believed to be part of one of her powers which will be explained further down. She also wears numerous chains and bracelets, with her ears pierced around 4 times, her navel pierced and a small tattoo on her body.
Behavioural Description:
Taiga hates captivity. She feels as if she cannot stay inside for long and when she does, she feels rather claustrophobic. She despises small spaces and prefers being out in the open wilderness. She adores being out in the fresh air and especially relaxing in the grass.
She is quite a lazy laidback girl, but has a very short temper. Her fuse is extremely small, compared to that of her completely insane brother who is actually surprisingly very calm compared to her, despite his random outbursts. She doesn't appear an angry girl, but the minute you're on her bad side, you don't come out of it.
She had a very strong sense of justice and loyalty, and even though she isn't particularly fond of her family, she will stay ultimately loyal to them through everything. Now she is living with her brother after her parents sent her away, she seems to have calmed down a little, but feels almost as if she's his carer, not the other way around.
Often disciplining him, she gives him strong punches whenever he acts out of line. Many people have tried to tame or break the girl in the past, but its impossible. Her spirit is fire fuelled, just like her temper. She is extremely stubborn and refuses to back down.
However, despite all this, she has an innocent appeal about her. She is seemingly naive sometimes but very street smart.
Abilities:
Heightened Senses, Speed & Strength: Taiga has extreme senses. She is completely abnormal in her seeing, this being her best sense, and can see in the dark too, but not as well as that of someone who has that as an ability. Instead in the dark, she sees things in an array of greens and reds.
Her speed and strength too are immensely powerful. Her strength is actually considered more powerful than that of her older brothers. She can withstand great forces, stopping them with her body or her hands and receiving no damage. Her speed is not as fast as an Arrancar, being only around a heightened Vampires speed.
Tiger Form:
Like her name suggests, Taiga has a tiger form. Of course. This tiger form appears quite normal to the human eye, until you notice the purple eyes she has. In this form, she is still able to use all the rest of her abilities. In this form, she is able to alter the colour of her fur between black, white and orange, and is also able to alter her tiger forms age. This can range from cub to fully grown adult.
The Four Elements:
Taiga is very skilled in all of the four elements and the sub elements. Her preferred elements however are definitely fire and earth. However she cannot use shadow as this is not considered a real element, but more a completely separate ability. She does find using water and air useful, but prefers earth and fire as she can see the results of their destruction much more clearly.
Tracking:
Taiga has an abnormal sense of tracking. She is able to detect absolutely anyone, just by knowing their name. When she knows their name, she can identify where the person is, how far away, how long it will take to get there, and where they are moving to. Many people find such a talent useful, however she is often annoyed when she's pestered with questions.
Tiger Swipe:
When she wishes, she is able to form shimmering claws from her knuckles. These claws appear silver with an orange crackle over it. These claws she can use to cut through absolutely anything. Bone, metal, rock; anything. These claws however have another ability. When the orange disappears into block silver, the claws harden. If she strikes your body twice, the body part is then paralysed. For example, if she cut your arm once, it would begin to feel weak and useless. If she cut your arm again, it would be completely paralysed.
Excelled Healing:
To kill such a girl as Taiga, you need to be extremely fast and not mess around. Her healing is extremely fast, much faster than that of a Vampire. When she is cut, it is only seconds before it heals up. This also counts for her limbs to be repaired, though this takes minutes, not seconds. The only thing she cannot repair, is that of her head being cut free.
Pain Free:
Taiga herself is a painkiller. This ability is bizarre and something she barely ever uses and won't ever consider using unless its for her brother. She is able to take away someone's pain and transfer it to someone else. This wont mean for example, if someone lost an arm, she could make him get the arm back and remove it from someone else. It just means that she can remove the pain and make someone else feel like their arm has been ripped free.
She has the decision whether to let herself go through the pain or give it to someone else, and usually, someone else is always the option. This unfortunately does not work on herself, but due to her fast healing, she see it as pointless anyway.
Phasing:
This is Taigas last ability. Whenever the metal collar around her neck is removed, her speed suddenly goes beyond unnatural and Arrancar speed. She is able to move then so fast, that she leaves behind a copy of herself that is actually transparent, and appears somewhere else. This also allows her to phase through solid objects as she is that fast that her body's mass cannot catch up.

Other Family Members:
Older brother - Chance Valdez.
Spouse or Lover:
None. She doesn't like being tied down, and finds it very hard to love.
Social Class:
Middle-Class.
Education:
Often running away from school, she would refuse to attend. Instead she was home schooled by her insane brother.
Hobbies:
Anything that requires her going outside.

Sense Of Humour:
Taiga has a dry, sarcastic sense of humour. She finds other peoples misery quite amusing, and could be classed as a sadist.

Health, Physical State, Distinguishing Marks, Disabilities:
The only noticeable features on her, are her numerous piercing on her ears, navel and the tattoo of two paw prints on either hip.
Sexual Orientation:
Straight
History:
Unknown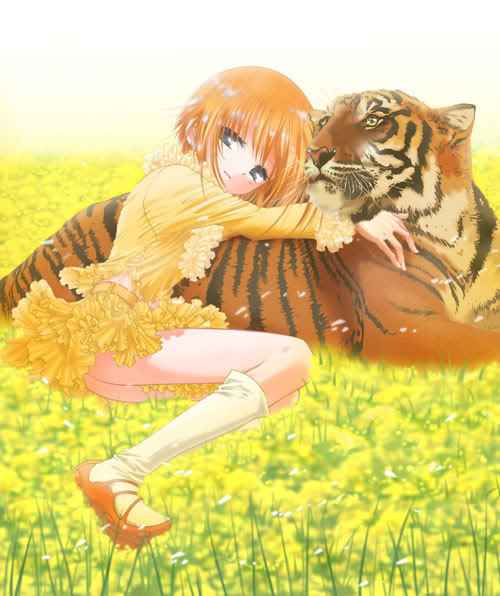 [Taiga as a small child]
[Taiga now]
_________________
Look down at me, and see a fool.
Look up at me, and see a God.
Look straight at me, and see yourself.


Jessica




Posts

: 2443


Points

: 2567


Reputation

: 7


Join date

: 2009-07-19



_________________

~ Hesitation will get us killed, animal instincts are your greatest security.

Zoey

Admin





Posts

: 755


Points

: 829


Reputation

: 26


Join date

: 2009-07-09


Location

: shoebox.



Taiga if she got styled by someone :')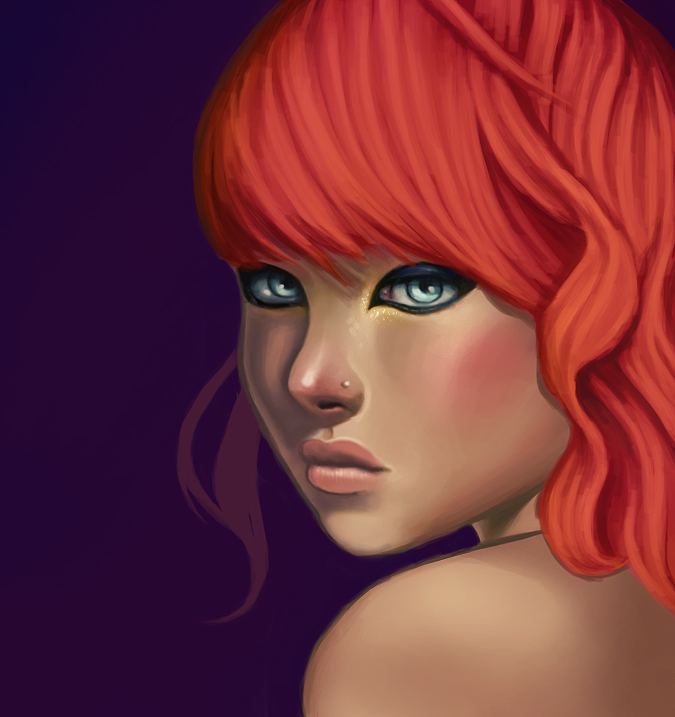 _________________
Look down at me, and see a fool.
Look up at me, and see a God.
Look straight at me, and see yourself.


Jessica




Posts

: 2443


Points

: 2567


Reputation

: 7


Join date

: 2009-07-19



but then again, she wouldnt let anyone style her =]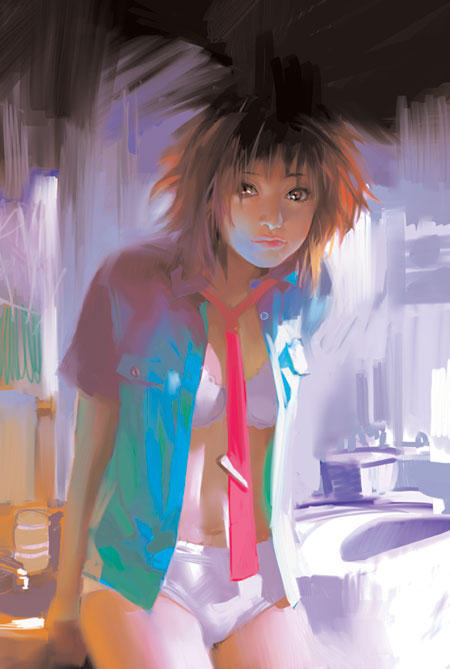 _________________
Look down at me, and see a fool.
Look up at me, and see a God.
Look straight at me, and see yourself.


Jessica




Posts

: 2443


Points

: 2567


Reputation

: 7


Join date

: 2009-07-19




---
Permissions in this forum:
You
cannot
reply to topics in this forum