Name:
Chance Valdez
Age:
Appears to be 20, real age is unknown.
Race:
Unknown.
Date & Place Of Birth:
Chance was born on the 29th March in America.
Height, Weight & Physical Description:
Chance is quite tall, standing at the height of 6"7, and weighs roughly around 14-15 stone. His form itself is slim yet well muscled, complimenting his height and posture. His shoulders are thick, his chest firm and well built and his legs quite long, making him fit into the clothes he wears well, filling them out and looking slightly intimidating.
His skin tone itself is a light peach, hinting at being a tan but not quite. His skin is completely flawless apart from a slight scar down the side of his neck and a few over his form, but his face itself is completely smooth and without stubble. His face shape is well structured and defined, yet has a slight boy charm to it with a permanent grin on his face.
His eyes aren't really striking but more captivating in the sultry way. They aren't a spectacular colour or hold any special ability, but the colour of them always seems warm and calm. The colour is a mix of deep mahogany with a touch of scarlet red blended together. Also, a slight feature, is the lip ring piercing he has on the side of his bottom lip.
Chance's hair is slightly messy yet suits him brilliantly. It is a light blonde colouration and sticks out all over the place, usually with a fringe descending over one side. In some lights, his hair appears a white colour with fine streaks of cream. His hair runs down to the back of his neck in length, though, this can hardly be seen from his jacket, and the messiness is sometimes covered by a hat tipped to one side.
Clothing Description:
Chance clothes himself in what he feels comfortable or wishes to wear. His most popular wear though is what he considers his 'mafia' suit. This is a jet black suit with thick white pin stripes descending down it. He also wears a bowler hat with the same pin stripes on a permanent tilt to his head. On his chest, he wears a crisp white shirt with a teal coloured stripe, also with thin light blue stripes on it.
When he's more casual however, usually just wearing a plain pair of jeans and t-shirt is the best choice for him. Usually, no matter what he's wearing however, he won't take his hat off as he's rather fond of it. When he does take it off, his hair juts out in all different directions, giving him a slight puppy look.
Behavioural Description:
To put it simply, Chance is literally insane. On the upside however, he is constantly friendly, optimistic and 'looks on the bright side of life.' Sometimes though, he can be more calm in whatever situation, even if its something that requires uproar or anger. He always seems to have a permanent smile on his face, even in the worst of situations. He can always turn things around, and though unintentionally, seems to brighten peoples days, or, annoy them.
On the other hand, despite his insanity, Chance can be quite charming when he desires it, but he just hasn't met any girl he desires yet or is even vaguely interested in. He is quick to make friends, but doesn't seem to hold any real necessary bonds towards them, and isn't very good at showing negative emotion if, for example, one of them were to die. He just doesn't get upset. In fact, in such a situation, he'd probably laugh and then go for ice cream.
Parents Names & Occupations:
Nothing is known about Chance's life really. He just seems to have appeared out of nowhere and began to come on the scene.
Abilities:
Senses:
Naturally, Chance's senses are extremely enhanced, beyond that of many creatures of Pangaea. He doesn't care much for his own abilities really, he just see's them as something to have fun with. His hearing and sight are the most improved however, his sense of smell lacking a little. Speed & Strength:
Once more, something most creatures if not all have in Pangaea. Chance's strength however is much more than his speed, but his speed itself goes beyond that of a Vampire, but not to Arrancar standards. His strength is immense, used as more of a fill for his speed that lacks a little.
Exterior & Interior Energy:
Naturally, Chance has a store of energy, but he doesn't use it. His exterior energy is a light teal and white colouration, and when used, if he wished, could turn out to be disastrous for his opponent. With this of course, he can create shields, attacks and other forms of defence.Insanity:
In a way, this is, and isn't an ability. By being classically insane, Chance is completely immune to mind attacks or mental abuse. Also, this gives him more the ability to think outside of the box. However the downside to this is he see's things different from others. He may think people are different from how they really are, or he thinks being sad is being happy at the same time. Also, this gives him weird habits and bizarre yet adorable attitude.Controlling Inanimate Beings:
This is an unique ability. As if he wasn't seen as insane enough, he is able to talk to anything that isn't living and control it. However this does include Vampires as they are not technically living. For example, he is able to talk to objects like lamp-posts and get them to do what he wants, even if this is sprouting legs and walking off. You get the idea.Sound Control:
Chance is able to completely manipulate and distort what people hear and say. If someone is telling the other person they love them, he could make that person actually say 'pass me the butter.' Along those lines. This gives him a slight mischievous manner and he is often the cause of many pranks and disruptions.Elasticity:
This is Chance's final, bizarre ability. Upon will, he is able to form any part, or all of his body, into an elasticised form. This is something he has the most fun with. It prevents him from having to get up to go the fridge often.

Spouse Or Lover:
Chance really can't take love seriously, and so considers himself always a free man, though he can have love interests.
Social Class:
Middle-Class really.
Education:
Chance didn't ever have an education. Instead, his insanity fuelled it, and really, he is amazingly intelligent, but the way he comes across suggests otherwise.
Hobbies:
… Pranks.
Sense Of Humour:
Chance finds absolutely anything funny.
Health, Physical State, Distinguishing Marks, Disabilities:
He is classically and conditionally insane. He also has a few scars running along his body, yet none really badly noticeable. He has a few tattoos. One being a bar code along one of his wrists and a huge tribal pattern running along the complete right side of his body, starting along the bottom of his neck, covering the side of his chest, arm, and down at the bottom towards his waist line, where it stops, disappearing in a curve.
Sexual Orientation
: Straight
History:
Completely unknown.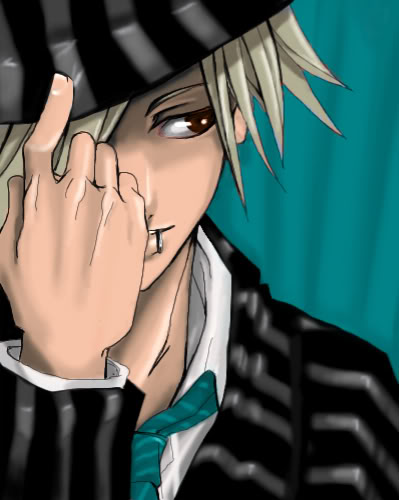 [chance's tattoo]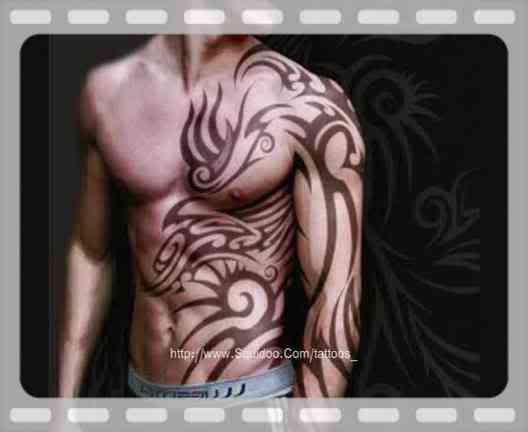 _________________
Look down at me, and see a fool.
Look up at me, and see a God.
Look straight at me, and see yourself.


Jessica




Posts

: 2443


Points

: 2567


Reputation

: 7


Join date

: 2009-07-19




Zoey

Admin





Posts

: 755


Points

: 829


Reputation

: 26


Join date

: 2009-07-09


Location

: shoebox.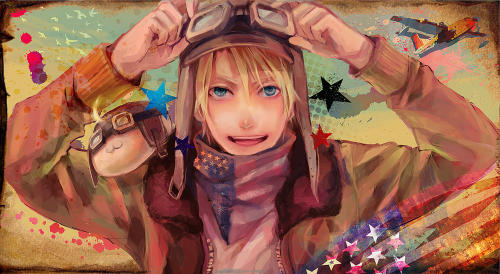 _________________
Look down at me, and see a fool.
Look up at me, and see a God.
Look straight at me, and see yourself.


Jessica




Posts

: 2443


Points

: 2567


Reputation

: 7


Join date

: 2009-07-19



_________________
Look down at me, and see a fool.
Look up at me, and see a God.
Look straight at me, and see yourself.


Jessica




Posts

: 2443


Points

: 2567


Reputation

: 7


Join date

: 2009-07-19




---
Permissions in this forum:
You
cannot
reply to topics in this forum