Name:
Angel-Feir (Pronounced fear)
Age:
Unknown

Race:
Unknown
Date & Place Of Birth:
Unknown
Height & Weight:
Angel is a very tall woman standing at 6"3 and a weight of 9 stone, a perfect weight for her tall height.
Physical Description:
Angel is literally gorgeous. She cannot be described as anything more. Her frame is tall and slender, having long slim legs and a busty upper half, accompanied by a perfectly small waist and noticeable curves.
Her skin is a beautiful unmarked peach with a gentle rose undertone to her cheeks on her prominent face. Her face shape itself is gently curved and slim, symmetry being perfect. Her lips are full and a light apricot like colour, different from that of the usual pink and red colourations.
Her eyes are large and extremely heavily framed, yet not too overdone that it looks terrible. Infact, different and dramatic suit her brilliantly. Her upper eyelids are always coloured with a smoky effect, and a slight colour along the bottom. Under one of her eyes is a beauty mark, just a small dark circle.
Her hair is luscious and plentiful, a dark mahogany colouration, reaching down almost to her feet, yet she keeps it off the floor tied with a bobble or a decorative piece. Strands fall in a disarray around the front of her face to make a fringe, but it gives her a slight wild and feline look about her.
Her eyes themselves are different coloured. One of them is a deep gold-yellow, the other, a light silver grey. Neither are exactly outstandingly bright, but the difference of their colouration is enough to make her stand out even more than some. They seem alluring to look at, given her appearance an overall seductive, irresistible look about her.
Over her body, she has numerous label like tattoos. One on the inside of her thigh reading 'Malice', details patterns down one of her arms, a crucifix on the inside of another of her arms, and along her upper arm, 'show me the king.'
Clothing Description:
Angel doesn't stick to under-dressed. She always over-dresses, regardless of where she's going. She is usually seen in highly expensive designer dresses with the finest of furs, materials and jewels along them. One of her favourite outfits (shown below) is one of the most expensive. It is made up of numerous pieces.
The dress' upper half is tight and low, showing off her well gifted chest, with numerous golden buckles along the front of them. This descends down into a floaty material along the top of ruffles underneath with a long skirt going backwards. The ruffles themselves are pretty much transparent, however several levels stop any skin showing through.
On her legs she wears long stockings that are attached underneath of course to her underwear, being a rusty red colouration with a few holes in, and a harlequin pattern. Along the top, more ruffles can be seen, a jewel on either stocking holding them together. Only the tops of these can be seen, long black and white striped socks covering the majority, giving it a slight edgy look.
Around her neck and sometimes over her waist, a long scarf like material is made out of pure snow leopard and white tigers fur. This alone cost thousands of pounds. Jewellery is essential for Angel, and she has much of it.
A large necklace encrusted with numerous diamonds tend to often glitter as she moves, numerous rings on her fingers and bracelets. Also on her fingers, leather gloves cover the first half of her hands. She does not wear shoes.
Behavioural Description:
Angel is a difficult woman to describe as she is purely indescribable. Simple.
Parents Names & Occupations:
Unknown
Other Family Members:
Bliss Q'Son - Sister
Alec Q'Son - Nephew
Gravity Yzera - Nephew
Mavira D'Amico - Neice
Lover/Spouse:
She doesn't really stick to one person at a time. She tends to flitter between whoever she wants.
Social Class:
She considers herself upper class and would be seen as this.
Abilities:

Life Force:
Angel cannot be harmed by energy matter in the slightest. This ranges from elements to pure energy. Physical attacks can harm her yes, if you can get close enough. However now, due to the death of Isabella Ortensia, she has retained the girls soul, stealing it so now, she can only be harmed by enchanted blades. If she is attacked through energy, she can absorb this and add it to her own aura/power increasing it . If absorbed, at any given moment, she is able to drain the opposition through that life energy to the close proximity of death, and maybe even fatality.

Fear Of An Angel:
A simple yet effective ability. At her will or want of her own, she is able to install utter terror and fear into her opposition. This can increase from just mild fear, to the point of frozen petrifaction.

Hand-Sonic:
Angel has 5 different forms of 'hand-sonic.' This ability is something that enables either one of both hands to manipulate blades from her wrists.
- Version 1:
Version 1 is the simplest of the blades. It is short and double sided, the blades being razor sharp.
- Version 2:
Version 2 is the longer form of Version 1, however these blades are designed for stabbing and impaling, whereas Version 1 is more for slicing and cutting.

- Version 3:

Version 3 appears something similar to forked blades and are roughly the same length as Version 2.
- Version 4:
Version 4 are the more gentle, decorative looking blades with a petal pattern design along them. Despite appearing more for show, they too are still deadly. These blades do not slice or stab, but shave skin and flesh.
-
Version 5:
Finally Version 5 are the dual blades on either side of her wrist on both hands, split in the middle that could help her hook into the opponent.

Enhancements:
Angel has all her 5 senses naturally enhanced to a dramatic level, her sight and hearing being the best and most improved. Before she retained Isabella's soul, her speed rivalled and excelled that of many Arrancars, and her strength equalling that of Echo Mizore. However, now with Isabella, her speed is that of teleportation, and her strength beyond Alec's.

Mirrors Edge:
A unique ability only designed for Angel. She is able to form an illusion of her selected victim, surrounded in a room full of mirrors. In every mirror is that persons worst fear or most terrible memory being constantly replayed. This continues until the person is driven insane, a definite outcome. When this happens, they are left with a self choice.
The minute the person declares their insanity, the mirrors shatter, leaving shards around them and empty blackness. The victim then has the choice to accept their insanity and be done with it, or to take the mirror shards and murder themselves, a usual result, giving it the name of 'Mirrors Edge.'

Deceit:
Angel is able to use the power of infinite deceit. A simple ability that in truths allows her to be believed if she wishes it. By using this power, she could tell the wisest of Pangaea that the moon is made out of cheese and they would not question her.

Wings:
Simple … Angel is able to form two large black feather wings upon will. However because she is not an actual Angel as her name misunderstands, her wings will grow back if damaged.

Intangible Clones:
Angel is able to form up to 10 clones of herself at one time. These clones can only be destroyed through a direct hit to the heart or the brain. Each clone also retains Angels original abilities, so only magic attacks are absorbed into the original Angel and not the clones.

Soul Stealer:
Angels final ability. Thank god. When a person is near death by either her hand or others, she is able to steal their soul for her own wants and needs. She is then able to place them under her control if she wishes it. The only way to break this is to be killed again.
Sense Of Humour:
… Sick. Malicious.
Health, Physical State, Distinguishing Marks, Disabilities:
Angel is in perfection, par the tattoos she put upon herself.

Sexual Orientation:
Bisexual.
History:
… She's an evil aunty.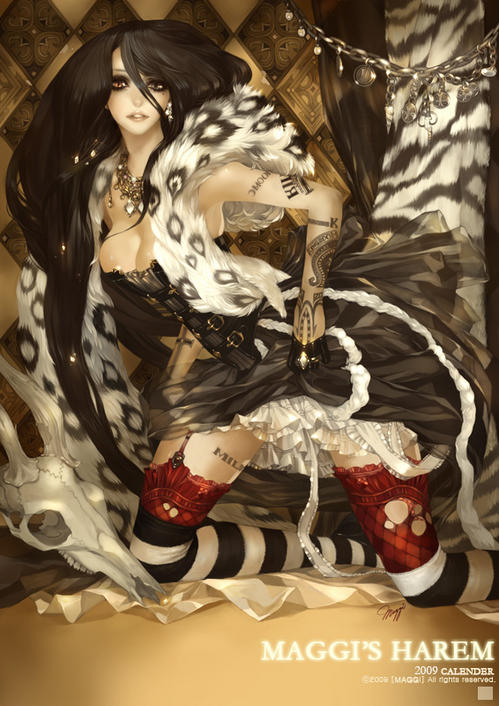 _________________
Look down at me, and see a fool.
Look up at me, and see a God.
Look straight at me, and see yourself.


Jessica




Posts

: 2443


Points

: 2567


Reputation

: 7


Join date

: 2009-07-19



_________________

~ Hesitation will get us killed, animal instincts are your greatest security.

Zoey

Admin





Posts

: 755


Points

: 829


Reputation

: 26


Join date

: 2009-07-09


Location

: shoebox.



Younger Angel: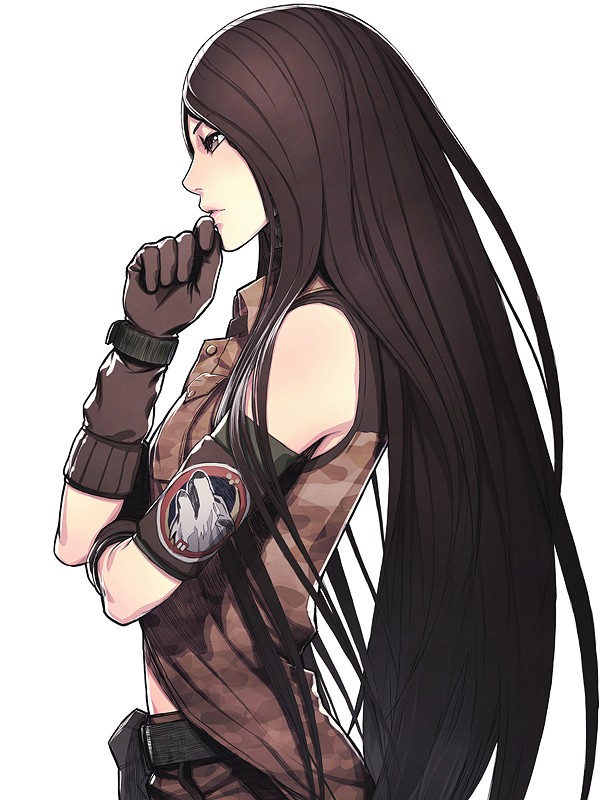 Angel With Wings: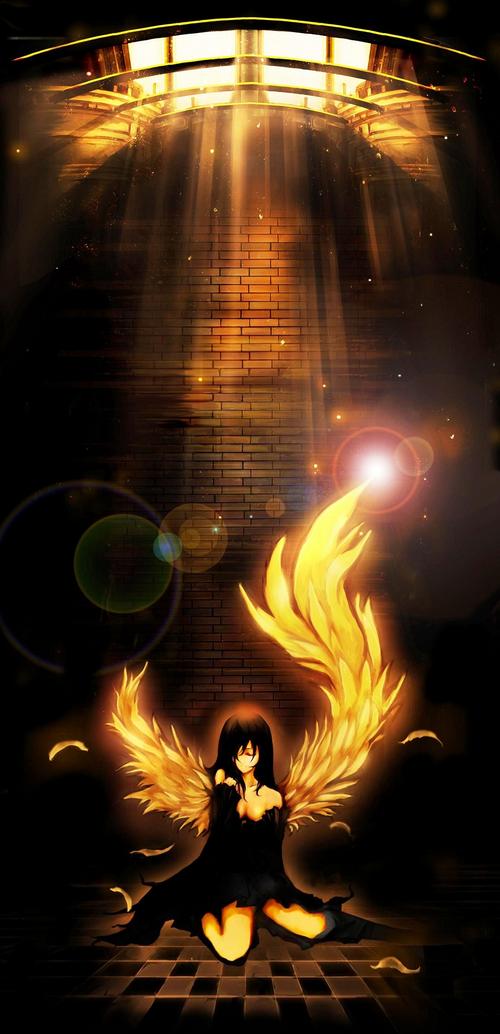 _________________
Look down at me, and see a fool.
Look up at me, and see a God.
Look straight at me, and see yourself.


Jessica




Posts

: 2443


Points

: 2567


Reputation

: 7


Join date

: 2009-07-19



dududud.
_________________
Look down at me, and see a fool.
Look up at me, and see a God.
Look straight at me, and see yourself.


Jessica




Posts

: 2443


Points

: 2567


Reputation

: 7


Join date

: 2009-07-19





Similar topics
---
Permissions in this forum:
You
cannot
reply to topics in this forum