Name
: Alec Q'Son
Age:
Unknown, appears 20/21
Race:
Again unknown
Date & Place Of Birth:
Unknown
Height, Weight, Physical Description:
Alec has a broad and muscular frame, yet a lean and slender body. He stands at the height of 6"7, his upper body and lower being greatly proportioned in size. His jawline is masculine, but with a hint of youth to his face. His skin tone is a gentle peach colour, nothing too dark, yet nothing too pale either, quite regular looking. His features are strong, yet with a hint of a feminine look to his eyes, looking quite feline. His hair is splayed around his head, some of it flicking across his eyes regularly and into his face as if he has a layered and feathered style to it. The hair itself is pure white in colouration with flickers of light blue highlights running throughout, also with gentle hints of lilac. His eyes are gentle yet intense looking, the irises being ice blue in colour, with a thick black ring around, and a small white ring on the inside near to his pupils. His body is softly muscled to look at, however his true strength is incredible. It can be said, he is definitely an attractive man.
Clothing Description:
Alec tends to have a subtle sense of his own fashion, not truly going with trends, simply wearing what he wants, the others seemingly following him instead. On his chest he is usually seen wearing a white or grey shirt, either only buttoned halfway, or completey undone. His shirts are often made of only the finest materials and usually around his chest, its constantly bandaged, though for no significant reason. On his lower half, he simply wears dark jeans, or normal pants. He always seems to be stylish and attractive in whatever he wears.
Behavioural Description:
Alec is quiet to begin with, subtle and solitary appearing. He doesnt tend to socialise openly, especially with other males, however he is openly flirtatious and teasing with females. He understands his own powers and doesn't abuse the fact of what he can do by being cocky, however hes naturally confident yet independent. He's quite difficult to get along with, being indifferent yet it is hard not to like him. Sometimes he can seem a bit frontal and defensive of himself, quite unknown and mysterious, leaving it quite hard for people to truly get to know him.
Parents Names & Occupations:
Unknown
Abilities:
Senses -
Alec like the majority of Pangaeas creatures have extraordinary senses, all 5 of them being inhuman and unnatural. His sight is said to be the best out of these.Strength & Speed - Alecs strength is abnormal, both strength and speed equalling and surpassing that of Arrancars. His speed is something compared to teleporting, his body seemingly phasing, and his strength is immaculate, being able to lift and throw great weights. He is also able to stop objects or force heading to him at great speeds with a simple hand outstretched.
Energy Mass -
Using both exterior and interior energy, it can be said, Alec is truly powerful, yet subtle in acknowledging this. His exterior energy is able to form attacks and defenses, and is extremely difficult to escape and defend from. His interior energy allows him to move faster, and stand stronger. His exterior energy is an aqua colouration, with white running throughout it.
Fangs -
Just like a Vampire, Alec has two small fangs in his mouth that are able to extend and retract. Whenever he draws blood from victims however, he is able to successfully know everything about that person. Also, at the same time, he is also able to withdraw their energy, their life source in a way, supplimenting his own needs. Unlike a Vampire, his body works and can process normal food and drink. The blood simply gives him an energy boost and new thoughts.
Pain Tolerance -
A strange and simple ability Alec has is not to show pain. He has an unnatural pain tolerance, and will truly show no sign of backing down or fear until he is on deaths edge. Even then, the pain will not show in his face. His body also has a strong stamina, his form a good stability.
The Key -
Around his neck, Alec is always seen carrying a long key on a chain. This in a way, is keeping his true self in. Whenever the key is ripped from the chain, his other form is revealed. This is simply like unlocking a lock.
True Self -
Alec's true self is completely different to his normal being. His hair alters into a red colouration, his eyes a deep black, his pupils not being able to be distinguished from his irises. His skin tone pales to something similar of a Vampire, his height increasing to 7ft 3, his bodies muscles increasing. The abilities this 'true self' has is simple. His energy suddenly gives him a dark aura, his energy switching from neutral into dark. He also gains shadow useage, as well as fire, both mastered by himself. He dislikes this form, as it tends to alter his personality also.
Other Family Members:
Bliss Q'Son = Mother
Gravity Yzera = Brother (Twin)
Angel-Feir = Auntie
Destry Cain = Brother
Tadc Cain = Brother
Mavira D'Amico = Sister
(the ones he counts as family anyway.)
Sexuality:
Straight
Spouse Or Lover:
None
History:
Unknown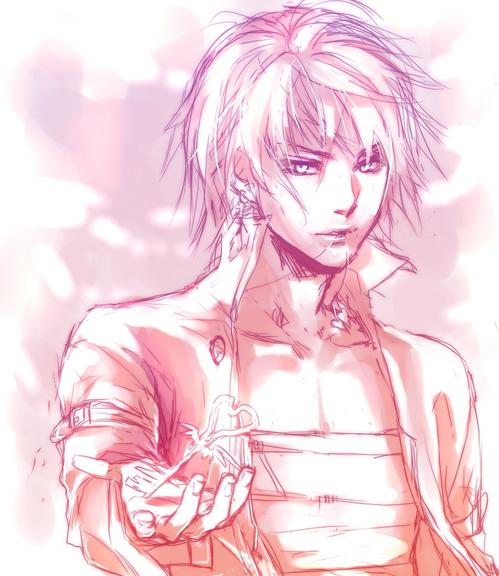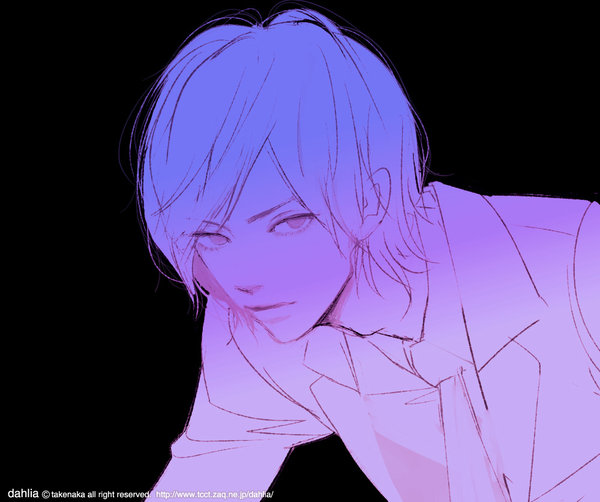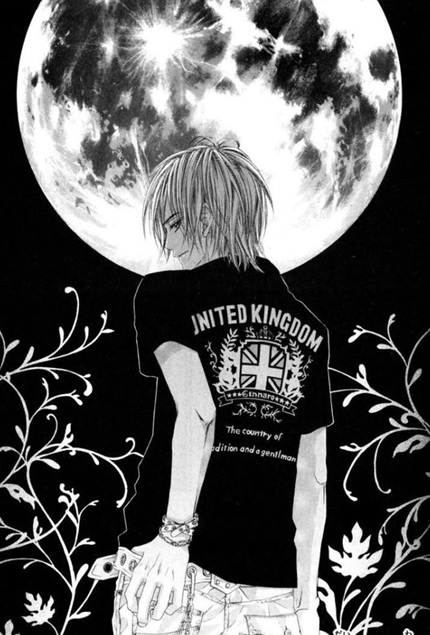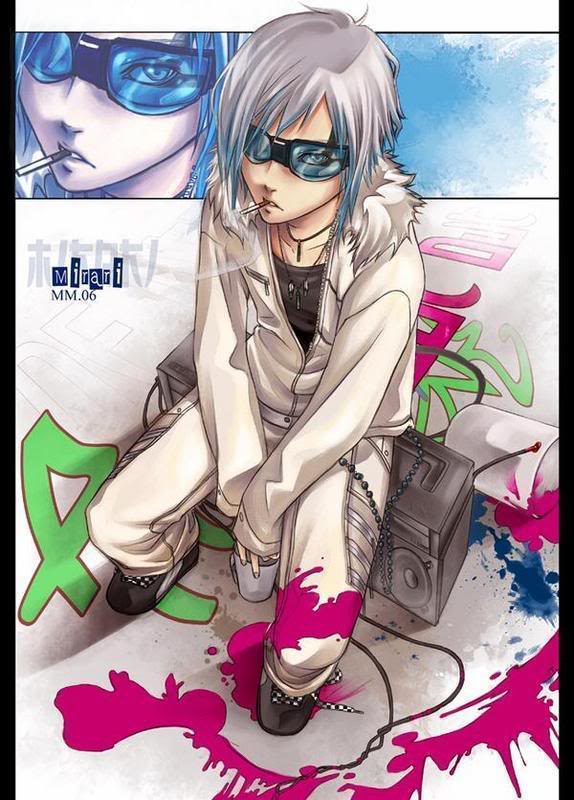 Last edited by Jessica on Thu Jun 24, 2010 7:03 pm; edited 4 times in total
_________________
Look down at me, and see a fool.
Look up at me, and see a God.
Look straight at me, and see yourself.


Jessica




Posts

: 2443


Points

: 2567


Reputation

: 7


Join date

: 2009-07-19




Zoey

Admin





Posts

: 755


Points

: 829


Reputation

: 26


Join date

: 2009-07-09


Location

: shoebox.



I'M SO MOFO PROUD OF YOU JESSICA!
;D

Jai




Posts

: 823


Points

: 944


Reputation

: 2


Join date

: 2009-07-11


Age

: 24


Location

: Glued ot my Laptop



LOLOL. >.>

this is guna be funny.
_________________
Look down at me, and see a fool.
Look up at me, and see a God.
Look straight at me, and see yourself.


Jessica




Posts

: 2443


Points

: 2567


Reputation

: 7


Join date

: 2009-07-19



_________________
Look down at me, and see a fool.
Look up at me, and see a God.
Look straight at me, and see yourself.


Jessica




Posts

: 2443


Points

: 2567


Reputation

: 7


Join date

: 2009-07-19




---
Permissions in this forum:
You
cannot
reply to topics in this forum