Name: He uses the name "Derek"

Age: Unkown although he appears 19

Race: Vampire

Date & Place Of Birth: His date and palce of birth can either be considered the same as in his goblin form, or the day that he got his new body.

Height, Weight & Physical Description: Like all vampires, Hoggle's new form has no imperfections whatsoever. To anyone who looks at him he is an extremely handsome man. His body is perfectly toned with not big muscles all over his astounding body, which is spread over a 6''5 frame. His eyes are a reddy black colour, which are often filled with happiness and curiosity. His hair is jet black, whic falls down to the top of his neck, with a small piece of it over his face.

Clothing Description: He tends to wear whatever he likes, although his favourite top is plain black silk which maulds to his toned muscular body. Along with leather pants which also mauld around his legs.

Behavioural Description: Since gaining this better form, Hoggle has changed completely from how he used to act. Now he wont take anything lying down, if anyone threatens him or attempts to attack him, he will fight back immediately. He hasn't only changed in that way though, he is now much more confident and will talk to anyone.

Parents Names And Occupations: Just like in his goblin form he didn't know his parents.

Trait: Hoggle has the ability to perform dark magic. This allows him to construct a dome around himself to protect him from attacks and also gives him the ability to fight back with out as much as lifting a finger.

Other Family Members: He has no family members.

Spouse or Lover: Since transforming from the goblin form, he has kept his eye open for any potential women.

Social Class: He is now in the middle social class.

Education: Along with his new body came new inteligence, which means hoggle is now extremely more intelligent than he used to be. Including in combat.

Job Related Skills: With his new found abilities, he could make a very good thief.

Hobbies: His hobbies now consist of wandering around exploring the world through his new eyes.

Personal Qualities: Since he has become a vampire, looks are part of the terrortory so he no longer thinks of himself as ugly, which means he is a confident person.

Sense Of Humour: He has matured now which means his sense of humour is relatively normal.

Health, Physical State, Distinguishing Marks, Disabilities: He is very healthy.

Sexual Orientation: Straight

Attitude Towards Life: He now loves life and wants to live every second of it.

Attitude Towards Death: He doesn't really want to die now that he has a new perspective.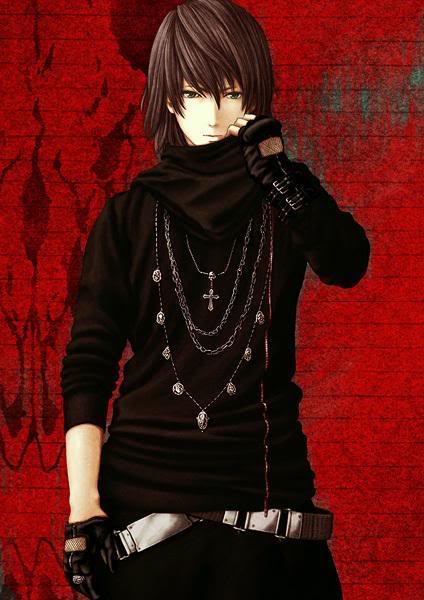 Last edited by Adam on Sat May 22, 2010 4:12 pm; edited 8 times in total

Adam




Posts

: 1992


Points

: 2109


Reputation

: 0


Join date

: 2009-07-09


Age

: 27


Location

: Mansfield



tis good but the dark magic would have be his trait. cant have two seperate abilities like those.
tell me when you decide.
x

Jessica




Posts

: 2443


Points

: 2567


Reputation

: 7


Join date

: 2009-07-19





Similar topics
---
Permissions in this forum:
You
cannot
reply to topics in this forum