Name:
Faith-Victoria Arauk
Known Name:
Kaine Arauk
Age:
One hundred and seventy-five, looks around nineteen.
Race:
Vampire
Date & Place of Birth:
Fifth of August 1835 in a historical region of Romania, Transylvania.
Height, Weight & Physical & Clothing Description:
A beautiful girl, of extreme proportions. She stands at 5ft9, being one of the rather taller girls compared to her short companions. She weighs a measly ninety-six pounds. Her current appearances leaves her with shoulder length white hair and a very pale complexion. She has tremendously yellow eyes, brightly layered with a little gold. She still has her baby face, with a younger looking face than her actual body.
Her body is slender and slim, with a developed chest and long sturdy legs. One side of her hair is braided and then clipped up against the back of her head, whilst another side hangs loose, she has a full fringe with a white flower within her hair for more appearance than the very need of it being there. She is often seen wearing a blue and black apron, which is described as scantly clad. The apron has slits conveniently showing parts of her chest, then barely skimming her upper thighs. She is also seen wearing long sleeved gloves that come up to around her elbow, the part of the glove that goes from her wrist to her hand is completely black, in comparison to the blue material that comes up to her elbow.
She is also seen wearing small dolly shoes, on her left leg is a clear white sock, reaching up to around her upper thigh, her right leg however, a patterned material strapped to her leg, as well as bandages over the blue sock. She is normally seen carrying two custom made machetes', which are fairly long instead of being smaller like a normal machete.
Behavioural Description:
Faith has an irrational habit of saying the wrong things at the wrong times. She is naturally attentive when it comes to her friends and family. She is tremendously loyal and full of pride when she comes across her family and friends. She is seen as a person who is very friendly, but finds in her own opinion, she believes she is hard to read. Which in many ways is true due to her being un-predictable most of the time. She has a strong untainted hate to backing down and submitting. She has too much pride to be second. In tune with this, she has a strong sense of confidence, yet a underlying naïveté's. She befriends many people believing they can change.
She befriends even the nastiest people. Although her loyalty to her friends is harsh, she is extremely loyal and will lay her life down for her loved ones, no matter what. She also likes to think out of the box, planning ideas she hopes people won't think of, so no one can second guess her.
Parents Names and Occupations:
Gabriela Aruak and Mihai Aruak, hunters.
Other Family Members:
Faith is the only child in the immediate family of the Aruak's, her mothers side hold a great history of miscarriages, Faith's name originated from the fact she was the only child born after many tries. She was a weak child, and was thought to not survive a week. But in doing so, Faith was given her name, for more sentimental value then a proper Romanian name.
Abilities:
Trait:
Faith has the ultimate ability. She is able to mimic anything, from other people's abilities, to even the simplest of objects. The harder the ability, the harder she finds it to mimic. Although she is able to master them in seconds. The explanation of the ability, is that she is able to see through an abilities raw material, how much energy is used, how its used and what makes it work. Knowing these components, her own energy can change accordingly to them.
True Form:
Faith's true form has never been seen, therefore the power or appearance of it remain completely unknown, even to Faith herself.
Spouse or Lover:
Alec Q'Son, however, is it known to be complicated currently between them.
Social Class:
Upper Class.
Education:
Tutored until she left home
Sexual Orientation:
Straight
History:
She was raised being taught how to kill vampires, Lycan and other mythical beasts. She left soon after hearing her best and closest friend Heidi Phoenix had left to find her. She found her friend, realising she was a vampire, she learnt then about Heidi's parents deaths, and vowed to stay with her friend. Heidi soon blooded her and taught her how to control her lust urges. Her family found out and vowed to kill her. But never were able to. Faith had a single relationship with Angelus Kutona, she stayed with this man for a long time, and still holds some love for him. Yet, however she has fell deeply in love with the notorious Alec Q'Son.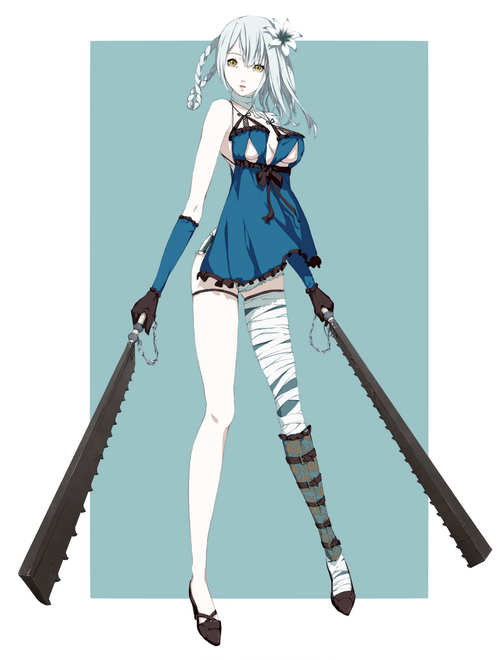 Last edited by Zoey on Tue Aug 03, 2010 2:56 pm; edited 7 times in total

Zoey

Admin





Posts

: 755


Points

: 829


Reputation

: 26


Join date

: 2009-07-09


Location

: shoebox.




Jessica




Posts

: 2443


Points

: 2567


Reputation

: 7


Join date

: 2009-07-19



_________________

~ Hesitation will get us killed, animal instincts are your greatest security.

Zoey

Admin





Posts

: 755


Points

: 829


Reputation

: 26


Join date

: 2009-07-09


Location

: shoebox.



_________________

~ Hesitation will get us killed, animal instincts are your greatest security.

Zoey

Admin





Posts

: 755


Points

: 829


Reputation

: 26


Join date

: 2009-07-09


Location

: shoebox.





Similar topics
---
Permissions in this forum:
You
cannot
reply to topics in this forum