Name: Shiki Pheonix ( Flaze )
Nick-name: Pheonix
Age: 312
Height: 6''7ft
Origion: Southern Pangea
Race: Pheonix hybrid
Amount of money: Unknown
Appearance: Shiki wears an old baggy shirt, made from tattered robes around his chest, with a silver lace running through the top which he normally wears un-done. He also wears tattered jeans which he doesn't particually like, but puts up with. On his feet are dark black sandles, of which are falling apart on his feet. On his back is an old, valuable katana with a long sheath, wielding a dragon on its cover.
Physical Apperance: Shoulder lengthed spikey, dark, red hair, a well built body ( but also quite spindely ). Light blue eyes which make people assume he's already dead.
Other Features: Acrobatic, agile, nimble, elemental, scarred.
Abilities: Shiki is well known for being 'the fire starter' or his other preffered name 'Pheonix' because of his ability to turn into a pheonix, of any size he wishes too.
Fire elemental: Shiki is top class at the fire element and is probably unbeatable with it.
Sub-Abilities:
Lava: Through his fire, Shiki is able to create lava, and also turn his body into it itself.
Body and Soul: Shiki's whole body is purely made by flowing lava and fire inside, he is not living nor dead.
Super-nova: Because of Shiki's body state, he is able to create a heat reaching super-nova, allowing him to scorch anything he touches, he can create this around his body or away from it.
Personality: Shiki is quite active and enjoys doing quite alot of stuff in his spare time. His personality is a mix between seriousness and idioticness, which normally gets him into trouble, he gained the idioticness from his family ( It runs in the blood ).
History: Shiki grew up with a rich family, his father and uncle being nobles. Although he didn't understand it very clearly, his mother was not treated very well. Later he grew to understand the facts, the male side of the family had more power than the female - he was greatful for this, but a little angry as well. Shiki and his brothers grew well together, a bond between them. But that all changed rapidly as lady Illyxia was born. Shiki was 39 now, and he was stood eagerly, waiting for his mother to give birth to another boy, he stood, his back against the wall with his brother as they waited, all they could think about was having another play mate, but they was wrong. Shiki's uncle came out - outraged, but not upset, so the baby musn't have died. Shiki went in to find out what happened. When he opened the door, his uncle gripped his shoulder tightly, but with his found ability without meaning to he scoulded his uncle and carried on walking in. In the room, he found his mother, dead. There was a small - thing on top of her.
Four years past, lady Illyxia was growing up faster, but it was worse than with mother, she was treated terribly, a demon aparently. Shiki didn't think so, but he kept his thoughts to himself, he didn't think she was a demon but he still held a grudge against her for killing his only, caring, sweet mother. Six more years, she was ten and still a slave, Shiki did feel for her, but he was alone on the matter, even his brother was against her, teasing her. And so Shiki could do nothing to help her apart from not ask for anything from her, and get it himself. He was sure she thought he didn't like her too, but Shiki shrugged it off. Although he didn't notice it, he was ignoring her even exsistance.
By lady Illyxia's 12th birthday, things began to seem wrong. Uncle, father, and the lady herself would disapear somtimes, and then they'd come back, a smirk on uncles face, illyxia almost crying and father.. showing nothing at all. It was wrong, Shiki knew something was very wrong in the house. He couldn't take it. Two nights later, Illyxia was abused again, that was the end. Shiki packed his bags, he couldn't take the madness of it anymore. He left.
Shiki didn't hear from his family again, he was happy. He moved further and further away with time until the name Shiki was lost forever, instead, he was pheonix. Shiki was respected, hated and killed over and over, but he didn't die, he was invincible to dieing like any other human. He was happy.
Shiki -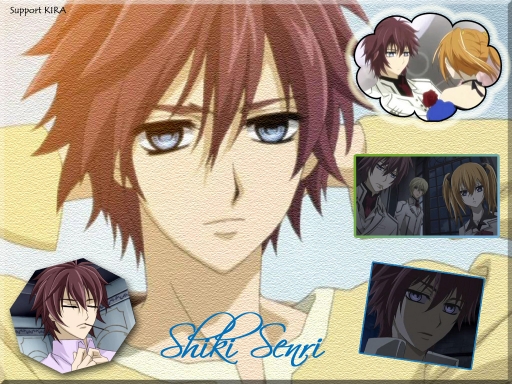 Shiki's Pheonix form:

Danny




Posts

: 33


Points

: 66


Reputation

: 0


Join date

: 2009-07-09


Location

: Scotland



His picture is pretty.

xD

- Btw, doesn't that look like a penis hanging from its face.. D:

Jai




Posts

: 823


Points

: 944


Reputation

: 2


Join date

: 2009-07-11


Age

: 25


Location

: Glued ot my Laptop




Zoey

Admin





Posts

: 755


Points

: 829


Reputation

: 26


Join date

: 2009-07-09


Location

: shoebox.





Similar topics
---
Permissions in this forum:
You
cannot
reply to topics in this forum