Name:
Tsaria Ltorá
Age:
Unknown, appearance 19-21 though she doesn't seem to be aging.
Race:
Lycan - Galliard
Physical Appearance:
Tsaria is a rather attractive young looking woman, with soft peachy skin, but stretched over a rather petité sized frame of 5"5. Though she is exceptionally strong, no pure muscle pushes at her skin, instead she has a definite feminine figure. Tsaria has large, bright green eyes that sit just right on her face, framed heavily black top thick black eyelashes. Her hair is a light golden blonde colour that falls naturally down along her shoulders, with thick heavy bangs along the front, though her hair is usually seen tied up behind her head in a complicated, yet beautiful pattern.
Clothing Description:
Tsaria is often seen in an array of clothing. Her normal clothing is rather simple, sticking with a plain white shirt, plain waist tied corset, with a long blue skirt. This is to keep things simple back to her origins. Sometimes however, she is seen relaxing in whatever suits her, but mostly she is seen in her Lupus form when relaxing. Her most famous outfit, is that she wears a lot when she is in Humoid form form fighting which is her long blue dress with a beautiful style and design. This is often worn with or without the selective armour pieces, that cover her chest and black, sides, and armoured boots and gloves for protection. This armour has been known to be inpenetrable to both magic attacks and bladed weapons, though has once been pierced by enchanted blades.
Behavioural Description:
Tsaria is a proud Lycan woman, who is true to her Garou nature more than never. She often prefers to be in her Lupus form than any other, as she states she feels closer to the others in this way. When she is in her Humoid form, she is a calm, soft and gentle spoke woman, but this can all switch when her family or friends are endangered to which she switches to an almost emotionless barrier in which she uses to keep her feelings away from interfering with battles or enemies.
In her Lupus form she is quite lazy, often lying or sitting, but sticks close to her 'pack.' She and her cousin, Larina, are often seen as the dominate members, though Tsaria holds authority over her younger cousin through both age and experience. She in this form too, is still just as protective.
Her Glabro and Hispo form have never been seen to the public eye so it is not known what they appear like, nor is it known their behaviour.
Her Crinos form however though supposedly meant to be the more fierce form, is still gentle if needs be, though sometimes she can let this slip and be true to her nature.
Abilities:
Tsaria is one of the most skilled women with a sword. From legends, she seems to of aquired the famous sword 'Excalibur' [yes fsn] though its abilities are not fully known. This sword is rumoured to be unbreakable and to penetrate any defence.
Her armour is a second, as stated before, inpenetrable to blades or magic, though it is weakened and pierced by enchanted blades.
She is also a strong woman, so her physical strength is of course enhanced, alongside of her speed and her abilities to use shadows due to her Galliard being, though she has never been seen using this, and tends to leave it to others and her cousin to be the 'magic users.' She sees blades as her stronger point. Apart from these, Tsaria has no other real abilities, and isn't seen fighting much, but when she is, she has been rumoured to be a force to be reckoned with, especially when partnered with a member of her family.
Excalibur:
Excalibur is the legendary sword of King Arthur, sometimes attributed with magical powers, and often associated with the rightful sovereignty of Great Britain. Excalibur was once rumoured to be named as Caliburn, but has then since founded upon this grander name. On either side of the blade, the words on the right, are "take me up" and on the opposite side, the left, having "cast me away." The sword often glows a golden colour when in use and the energy capacity inside believed to be unimaginable. Excaliburs scabbard has been known to have powers of its own, preventing the bearer from injury, especially losses of blood. Infact, it is said the Scabbard prevented the owner from bleeding at all. However this has never been seen, and it is not known whether it is in Tsarias possession or not.
[Picture for help]
Invisible Air:
To keep Tsarias sword from being recognized and also used as an ability, the sword Excalibur, as it is rumoured to have magic abilities, which compresses and gyrates the air around Tsaria's blade, allowing her to induce an illusion of ethereality, making it hard for opponents to judge her strikes, and release the air in the form of a intense gust. This can be used as both attack, defence and to hide the blade of course.
[Picture for help]
Avalon:
Avalon is the name given to Excaliburs scabbard which is said to prevent the bearer from sustaining any physical injury. It is also the name given to the rumoured Hero, King Arthurs, final resting place, a Eutopia. Avalon is also known to prevent the bearer from aging. It is not known whether Tsaria has Avalon in her possession, though it is supposed she has, as she has not aged in many years.
[Picture for help]
Family Members:
The Ltorá family began with Tsaria and her sister Janisha Ltorá which then extended to a great amount, branching off to her cousins Larina and Sadie. Larina and Tsaria both had children once, but with misfortune lost them. Janisha has been said to have children, Olivia, Jahzara and Felicia but Jahzara being the one most in the public eye whereas Olivia and Felicia are more conserved.
History:
Bullet point version -
Tsarias past.
- Born Arturia Pendragon, daughter of Uther Pendragon & Igraine.
- Uther realises subjects wont accept female as legitimate ruler.
- Doesn't publically reveal her birth nor gender.
- Entrusted by Merlin to a loyal knight, Sir Ector, who raises her as a son.
- When she is 15, Uther dies, no heir, Britain enters turmoil with threat of Saxons.
- Merlin finds her explaining people will recognise her as the ruler if she withdraws Caliburn.
- Pulls the sword that resembles the hardships of a monarch, Arturia responsible for welfare of people.
- Despite gender she draws Caliburn and shoulders leadership.
- Arturia rules from her stronghold in Camelot, with reputation as just, yet distant king, known as King Arthur
- Guidance of Merlin and Knights of Round Table, guides Britain into prosperity and tranquility.
- Caliburn destroyed but Arturia gets Excalibur and Avalon from Lady in the Lake, and Vivian.
- Throughout her reign, Arturia is plagued by feelings of guilt and inferiority; she sacrifices her emotions for the good of Britain, yet many of her subjects become critical of her lack of humanity.
- Excalibur's scabbard is stolen while she repels an assault along her country's borders; when Arturia returns inland, she discovers Britain is being torn asunder by civil unrest
- Despite her valiant efforts to placate the dissent, Arturia is mortally wounded by a traitorous knight, a homunculus born of her blood named Mordred, during the Battle of Camlann.
- Her dying body is escorted to a holy isle by Morgan le Fay and Sir Bedivere. Arturia orders a grieving Bedivere to dispose of Excalibur by throwing it back to Vivian; in her absence, she reflects on her personal failures, regretting her life as king.
- Before her last breath, she appeals to the world; she asks to be given an opportunity to relive her life, where someone more suitable and effective would lead Britain in her stead.
- Arturia is then reincarnated with the same appearances and such and memory, by her long lost scabbard in which Merlin found and returned to bring her back.
- She is then known as Tsaria Ltorá [Arturia - Tsaria, see similarities?]
- Life as Tsaria Ltorá
- No one has yet discovered her real identity. .
Life Quote:
Perhaps life is just that... a dream and a fear
Video Link For Extra:
https://www.youtube.com/watch?v=UWRwvDwmH0g
Video LinkThis is what happens when you give her a sword =I
https://www.youtube.com/watch?v=xI0OQukfzx8
- Normal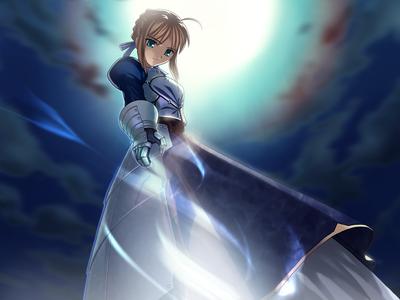 - Armour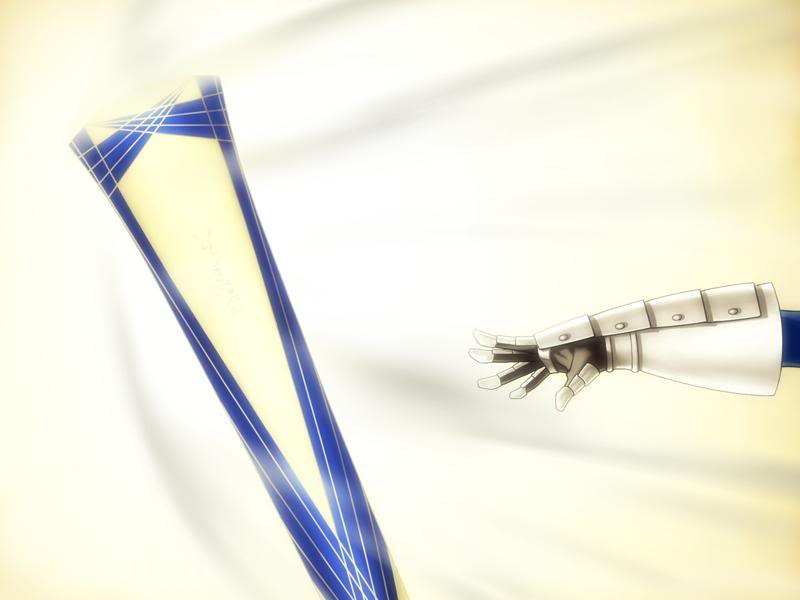 - Rumoured Avalon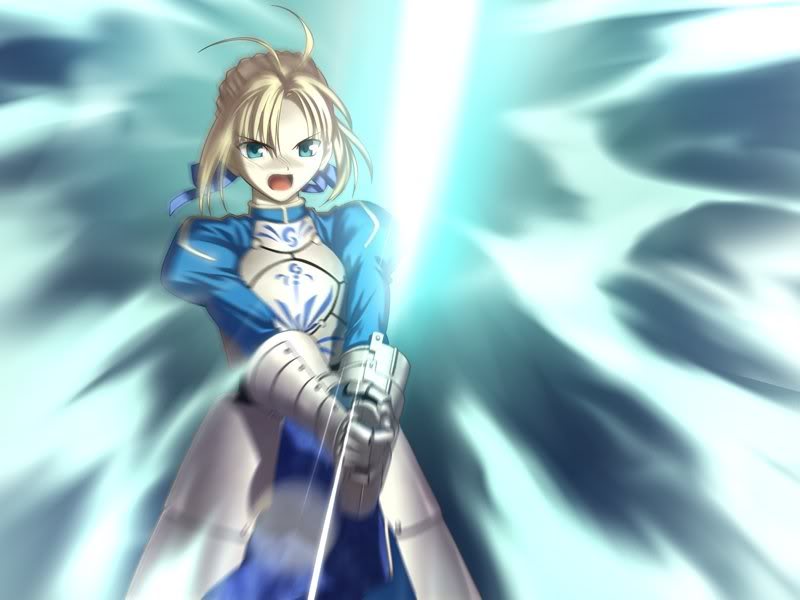 - Invisible Air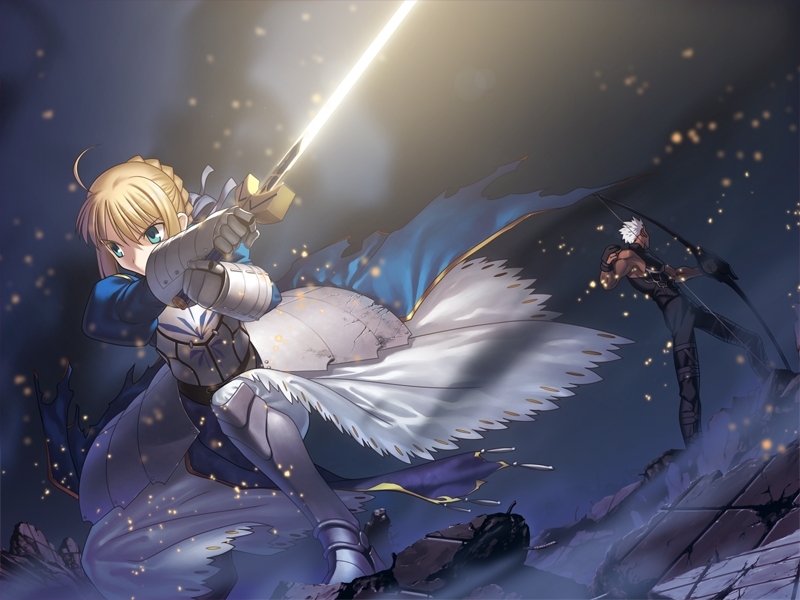 - Excalibur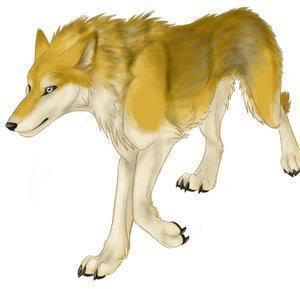 - Lupus Form
Last edited by Jessica on Fri Oct 16, 2009 12:43 pm; edited 5 times in total

Jessica




Posts

: 2443


Points

: 2567


Reputation

: 7


Join date

: 2009-07-19



....archer in the background XDXD

Zoey

Admin





Posts

: 755


Points

: 829


Reputation

: 26


Join date

: 2009-07-09


Location

: shoebox.




Jessica




Posts

: 2443


Points

: 2567


Reputation

: 7


Join date

: 2009-07-19



Arturia history done.
Tsaria history to be completed.

Jessica




Posts

: 2443


Points

: 2567


Reputation

: 7


Join date

: 2009-07-19




Zoey

Admin





Posts

: 755


Points

: 829


Reputation

: 26


Join date

: 2009-07-09


Location

: shoebox.




---
Permissions in this forum:
You
cannot
reply to topics in this forum